What do have in common
2011 floods in Thailand
and twitter? Well... whales! I always thought they were rather peaceful and simple animals, so it was interesting to note that an info-graphic broadcasted on national Thai-TV, in order to make population aware of the dos and donts in that situation, depicted them as a sort of nasty beings, who caused the natural disaster. I came across the videos while visiting an exhibition at the
Bangkok Art and Culture Center
.
The Thai whale reminded me of twitter's fail whale, which, if not ill-intentioned, is at least a naive animal needing a lift to deeper waters.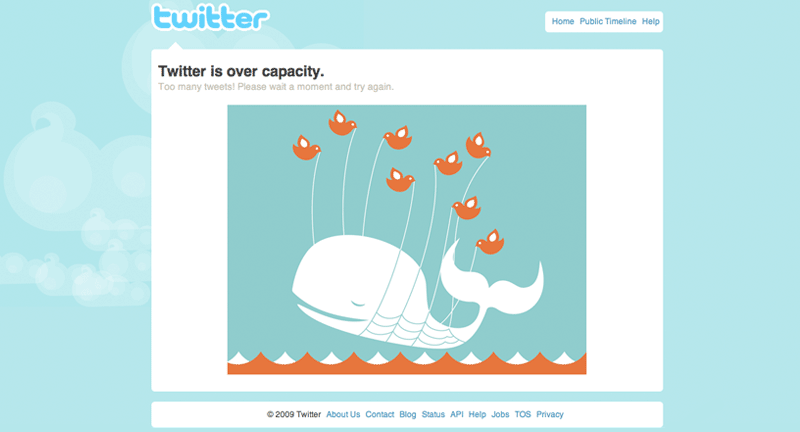 Twitter's fail whale. From yiying.com
Its designer is the Shanghai-born and Sydney-based Yiying Lu. Here you can find a
long interview
to know more about her.